Surveillance is one of the keys to self preservation. There is a multitude of applications where monitoring will save valued assets.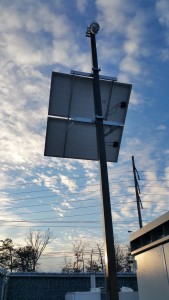 Work site asset protection (loss/shrink or vandalism)
Employee productivity
Safety
Lawsuit Prevention
Systems Electric will provide you with the appropriate camera system tailored to meet your requirements. Our systems can be monitored worldwide. Footage can be downloaded locally for use in reports (evidence). Storage can be configured to store 30+ days or more of footage. We use military grade cameras with options for infrared and motion detection. The IP66 rating on our cameras ensures they can handle the most severe of conditions.  When the need arises for multiple cameras on a site where no type of wiring is possible, we can implement a secure point-to-point wireless solution for you. No matter the requirements we will find a solution that will suit you needs.