About the owner
Gerard Reilly has been installing solar energy systems for over 30 years. He holds a NJ State Electrical Contractors license and is certified by The American Solar Energy Society. He has completed many programs on: Photo Voltaic Technical and Business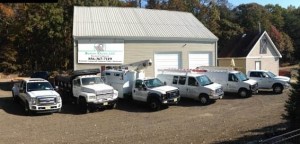 Training,Grid-Tie PV System Design & installation, and Solar Water Pumping Solutions. Gerard has contributed his unique and extensive entrepreneurial skills both mechanically and business-wise since 1978. As a former Merchant Marine, successful small businessman and farm owner, Gerard has a diverse background and extensive solar power experience.
Systems Electric, LLC is based in Cedarville, NJ Cumberland County. We have over 35 years of electrical experience in all aspects of the trade. We are a family operated business with two sons as members of the team, one of which will receive his NJ Electrical Contractors License in 2015. The other will receive his NJ Electrical Contractors License in 2018. The knowledge of the trade has been passed down for three generations and have been in this area for over 25 years. Most of our referrals are from previous customers who have highly recommended us and are very satisfied with the professionalism, knowledge and honesty of our company. We value the relationships with our customers.
"Quality is the foundation of our business and our goal is to provide our customers with unparalleled service and workmanship."
It is our goal to maintain a reputation of quality, safety, and integrity. We strive to conduct all business matters in a professional manner and to prove with each project we complete, why we are among the leading regional electrical contractors in the area.We meet our customers' needs with innovative solutions and assure them through our workmanship that they are receiving the best service possible. We have worked with numerous organizations across the region and have proven time and again why we have become the areas contractor of choice. We stand behind our work and guarantee that with Systems Electric, LLC working on your project you will be receiving a quality of work that is second to none.